Welding Cable Feature:
- PSE / CNS Approval and can refer to UL Standards: IEC 60245, BS EN 50525-2-81
- Welding Cable Types: H01N2-D, H01N2-E
- NR / EPR(EPDM) / PVC / CR(Neoprene) optional insulations.
- With robust and flexible nature, welding cables used in outside of the welding industry.
- Welding Cable can be used under extreme temperatures and resistant to weather changes, light, chemicals and mechanical influences.
IS YOUR WELDING CABLE SAFE?

Do you really know the quality of your welding cable? Is it safe?


Take a closer look at the welding cables you're using. Their conductor may be smaller than you think. Welding cables with undersized conductor will not only put your end-users at risk but also shorten the life of your welding machine.You may end up spending more time and efforts dealing with customer complaints about product quality.

The pictures below illustrate the difference between full-sized and undersized welding cables. At ST Cable Corporation, we put our customers' safety first. Therefore, we only offer top quality welding cables.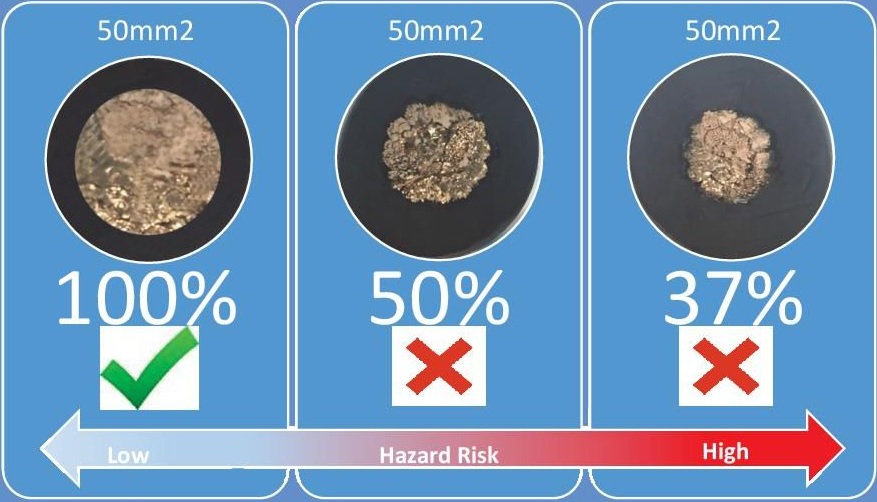 Potential risks associated with undersized conductor:

• Overheating
• Short circuits
• Fire hazards
• Shorter product lifespan and increase service cost
• Damages to the welding machine




ST CABLE is a leading manufacturer of Welding Cable worldwide.With the help of advanced manufacturing equipment and more than 30 years professional experience, We are specialized in manufacturing Welding Cable and provide the best Welding Cable in the market. In addition, St Cable has a wide range of production lines, including Welding Cable, Elevator Cable, Crane Cable, Hoistway Cable, Pendant Cable, Submersible Cable, Armoured Cable, Rubber Cable, Control Cable, Shield Cable, Compound Cable, Fire Resistant Cable and Signal Cable.