11/12 SAT.
UL APPROVED FESTOON CABLE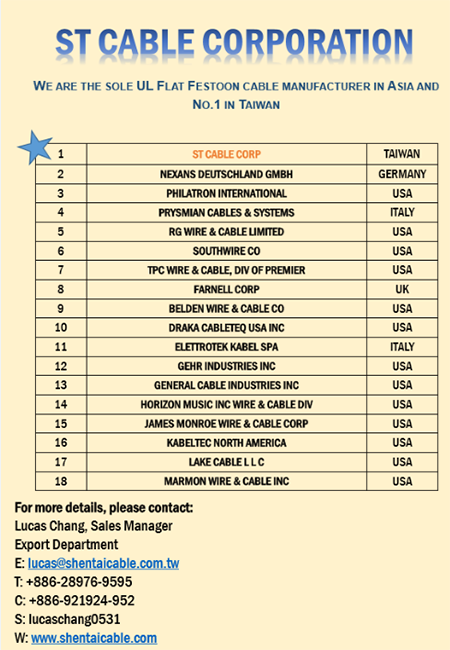 ST Cable is the first and only manufacturer in Asia with UL-certified Festoon Cable. If you would like to inquire our Crane Cable products, please contact us. This information quoted from UL official website. https://goo.gl/wwtK5E 
ST CABLE is a leading manufacturer of Welding Cable, Elevator Cable, Crane Cable, Hoistway Cable, Pendant Cable, Submersible Cable, Armoured Cable, Rubber Cable, Control Cable, Shield Cable, Compound Cable, Fire Resistant Cable and Signal Cable worldwide.